Member News
We love hearing about, passing on news about, and reading about our OPA members having poems published in literary journals, in zines, on web sites, and as a consequence of winning a contest. Please let us know where we can find your most recent publications, and use this page as a guide to the publications where OPA member's poems appear!
Do you wish to find the poetry books by OPA members? List of Members' Books.
To add information about poem publication, please send information using the Submit Member News form.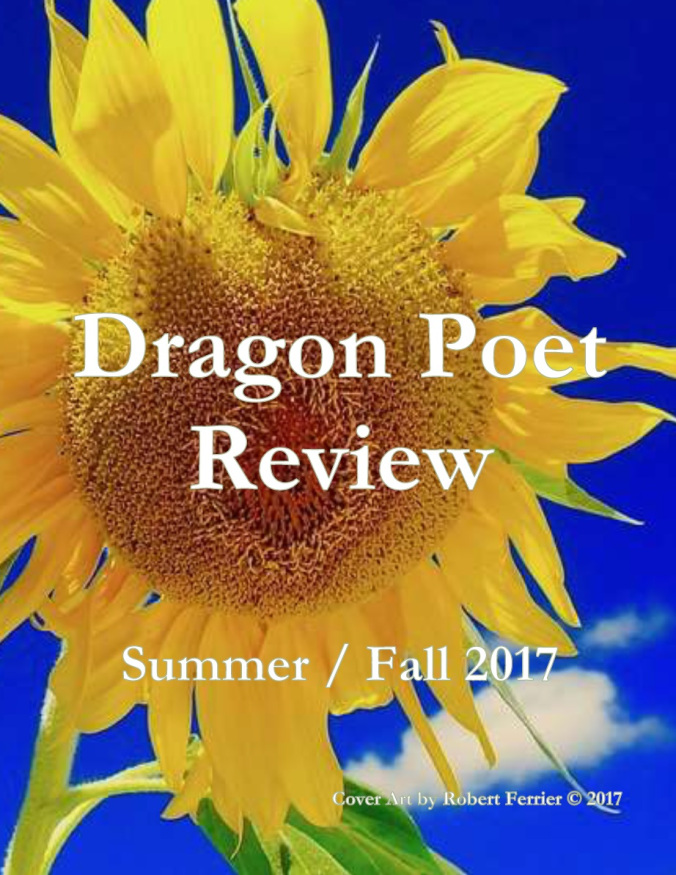 Valerie Egan's poem "I split the sun like an orange" will appear in the Winter / Spring 2018 Issue of Dragon Poet Review, with an anticipated release of mid-February 2018.
Bruce Parker's poem "Survival" will appear in the Summer/Fall issue of Common Ground Review from Western New England University.