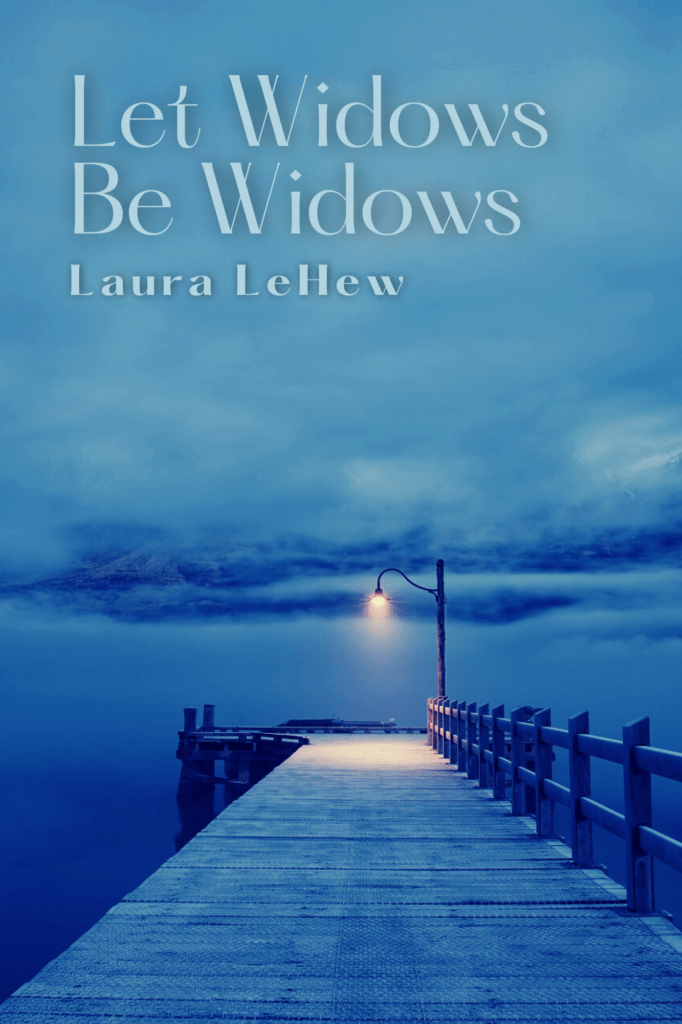 Oregon Poet Releases Let Widows be Widows with Spunky PNW Publisher, Unsolicited Press
PORTLAND, OR; March 1, 2022—Let Widows be Widows is a collection of poetry in five sections. This collection is about the dead and the living. It illuminates various states of loss, hope, love and mourning from diverse points of view. It begins with denial. A door closing. Happenstance. We are unaware or under-aware of terminal illness or the shock of an unexpected sudden death. Words that we have left unsaid. Let Widows be Widows examines how we bargain with ourselves. What we tell the dying, what we tell the living. It looks at how we modify our behaviors, experiences, to try to overcome the unsolvable dilemma of death. We are witnesses, passing along the stories of our ancestors, friends, pets. It's about those who have gone to war or faced the great unknowing, how we are each a memorial and a monument to the other.
This book is about duality. When we are faced with peril, we roll a d20 die to see if it is going to affect us, and then we roll another die to determine how much damage is dealt. Every day we walk with the different sides of death, all the pieces converging windblown into our life. Finally, it is about the actions we take, our letting go, in order to overcome our grief.
About Laura LeHew
Former girl scout Laura LeHew is obsessed with the creepy, creaky underbelly of life and whatever lies beyond. Widely published her collections include: Dear John–(The Poetry Box) is a collection of poems that explore the multi-facets of love by using diverse points of view to reveal romantic love, loving friendships, and love that is complicated, Buyer's Remorse (Tiger's Eye Press—Infinities) poems on abuse, Becoming (Another New Calligraphy) a non-linear discourse on alcoholism and dementia, Willingly Would I Burn, (MoonPath Press) themed around math and science, It's Always Night, It Always Rains, (Winterhawk Press) murder/noir and Beauty (Tiger's Eye Press) fairy tales.
Formerly Laura held various positions for the Oregon Poetry Association including President, Contest Chair and Cascadia editor, she co-hosted a reading series, Poetry for the People which ran for 4 seasons and has received residencies to Hypatia-in-the-Wood, PLAYA, the Montana Artists Refuge and Soapstone. Laura owns and edits Uttered Chaos, a small press which publishes books of poetry by NW writers. She knows nothing of gardens or gardening but is well versed in the cultivation of cats.
Laura is the recipient of the 2021 OPA's Patricia Ruth Banta Award which honors an individual or group that made a significant contribution to Oregon poetry and to OPA's mission.
About Unsolicited Press
Unsolicited Press was founded in 2012 and is based in Portland, OR. The press strives to produce exceptional works of fiction, nonfiction, and poetry from award-winning authors. Learn more at www.unsolicitedpress.com. The publisher can be followed on Instagram and Twitter: @unsolicitedp
Let Widows Be Widows is available on March 1, 2022 as a paperback (160 p.; 978-1-956692-06-8) and e-book (all major retailers). The title is distributed to the trade by Ingram. The author is open to speaking with the media, holding readings, and engaging in other author opportunities.
###
Press only, Unsolicited Press 619.354.8005
For artist interviews, readings, and podcasts:
Laura LeHew [email protected]