Call It Water, Call It Rain
Reading Joy Harjo in Astoria, I watch words drop through fog onto the ground.
At the coffee shop on 15th and Duane, the windows steam
water drip drips rils down the pane
Outside the drizzle drifts on wind
evergreens shift         a gauze fringe
between stoic storefronts                         & the river.
Beyond fog,
beyond Cape Disappointment, Dismal Inlet, Dismal Nitch,
beyond the sand bar that ravages ships,
the fourth largest river in North America         crashes into the Pacific.
Down the road over bacon at the Pig 'N Pancake laminated tsunami warning cards
make the rounds         big jokes and laughs
But later when the waiter closes at midnight        across the ocean
earthquake         tsunami         Japan
The earth's axis shifts     6.5 inches.
We are closer now         the days shorter than before, the particles in the water
similar.
                        No worries, the nuclear physicist says,
                        Everyone has a piece of Chernobyl in them.
Dark pilings jut up in the water where salmon canneries once stood
In the booth behind me, a man talks of his wife learning to cook.
Something about a chocolate cake from scratch.
In Harjo's poems         hawks fall from sky to ground         earth cracks
words build and gallop,
abstractions implode in blood                 / & stars.
I tiptoe to the edge of the river and look out—
Sometimes it's like a memory of sleep.
Sometimes it's like I've walked this shore before.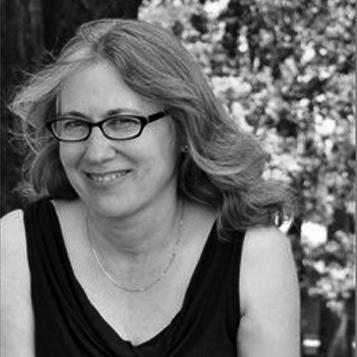 Jeanne Morel is a poet and short prose writer. Her chapbook That Crossing Is Not Automatic was published by Tarpaulin Sky. Other Oregon poems have appeared in Cloudbank and the Fishtrap Anthology. She has an MFA in Writing from Pacific University.